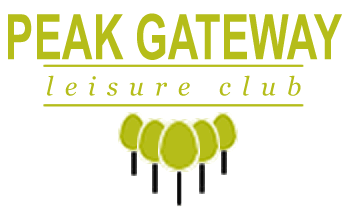 We have a large number of Seasonal Pitches here at Peak Gateway Leisure Club and this has created an excellent community atmosphere. Our seasonal members benefit from our site being open for 10 months of the year together with the ease and simplicity of just being able to arrive at a caravan that is already sited and set-up whenever you want to use it. When you factor in day rates and the costs of touring, in terms of time and fuel, you can see why our seasonal pitches are so popular. Why put your caravan into storage and then have the hassle of taking it out, cleaning it and then driving to a destination when you can just leave it on pitch here. You can leave your awning up during the summer months and so all you have to do when you arrive on site is fill your water container and plug in your electric lead - no more awning arguments!
We like to think of it as storage with perks. You are, of course, free to still go touring but it gives you a base with superb facilities to operate from.
​
Benefits of a Seasonal Pitch
Daily Rate of less than £8 a day.

Save Money - You can save a fortune in fuel costs in not having to tow your caravan around.

Simplicity - Just get here, fill your water tank and connect your electricity cable - no messing around.

Social - Get to know the other seasonals and have a great time here.
​
Price
The rate for a seasonal pitch is £2700 including vat. Each pitch has an electric hook-up which is on a pre-paid meter when you arrive with your caravan you are given an electric card and you will need to top your electric card up as necessary throughout the season. For more Information regarding a seasonal pitch please contact reception to arrange an appointment. You will be able to see first hand what we can offer you in terms of pitches.
​
​